Practical Training – Apprenticeship – Enhanced behaviour
At Beier & Larsen, we teach and advise companies, managers, employees and individuals in communicating clearly and committed – with authority and power. Our starting point is our own experience of the conductor's leadership – which is a craft that can be trained and learned. We go hand in hand with exercises and training that focus on your body, your emotions and your consciousness when you take the leadership on you in a challenging situation. We all know about the worry, nervousness or performance anxiety that comes into our body when we are about to take an oral exam. On the course, both the surgeon and the conductor are role models, teachers with many years of experience in their daily work. We cannot avoid the boiling points – but we can learn to deal with ourselves when we meet them.
Knowledge and theoretical background from own research combined with direct feedback in the practical training, ensure the students a rapid development and permanent change in behavior.
We give you calmness in stressful or challenging situations. We give you tools to appear convincing and trustworthy with a focus on your message – what it's all about.
The founders
Beier & Larsen ApS was founded in 2019 by the orchestral conductor and PhD. Ture Larsen and surgical consultant Randi Beier-Holgersen. They are both experienced leaders in their respective professions – common is a pragmatic approach to leadership in stressful situations. The surgeon was the conductor's main supervisor in the PhD study. Together, they have held numerous courses for a wide range of professions and organizations, helping managers and employees rise to the occation and communicate strongly in front of their team.
Ture is conductor and Ph.D. He was for several years artistic director and conductor of the orchestra Copenhagen Art Ensemble supported by the Arts Council. He has directed many hundreds of concerts, radio transmissions and studio recordings at home and abroad. He has taught at the Rhythmic Music Conservatory. He defended his PhD thesis Conducting the Emergency Team – Focus on Leadership in 2018 at North Zealand Hospital.
As a consultant for public and private companies, he uses his own years of experience as a conductor as well as evidence from the research to develop and sharpen managers and employees' management skills and communication. Contact Ture for a talk on Beier & Larsen's professional outlook as well as the practical approach to how you strengthen communication.
Contact Ture:
ture@beierlarsen.com
+45 31 12 72 81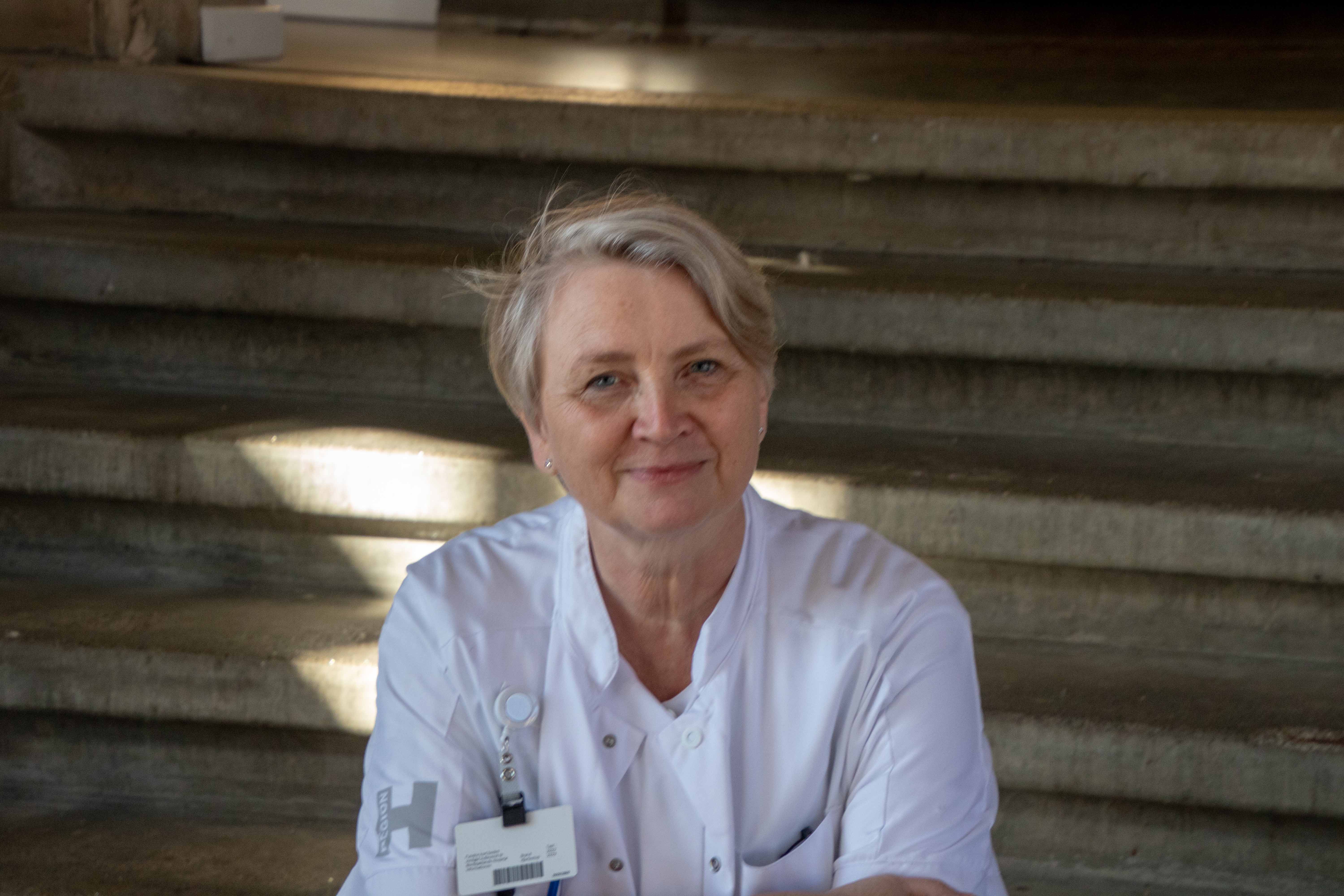 Randi is a Specialist and Surgeon in Surgery, Clinical Associate Professor at the University of Copenhagen and has for several years been the surgical specialist medical education. She is the head of the course in surgery and, as chair of various education committees and councils, helped to prepare, among other things, the goal description for the surgical specialist medical education. She has an MHPE (Master of Health Professions Education). She is a researcher with more than 40 scientific publications behind her.
As a long-time lecturer, course leader and education manager, she has an extremely broad experience as a course designer, teacher and facilitator. Randi uses this experience as a consultant in connection with our communication consultancy and teaching. Contact Randi to find out more about how we at Beier & Larsen can help you with the actions that really change behavior and strengthen communication.
Contact Randi:
+45 31 18 55 57
The real world
We do not use the checklists and guidelines often used in educational contexts as standardized hierarchical classifications of learning goals that often deal with emotional, psychomotor and cognitive areas. We do not deal with high end performance facilitation, systemic thinking and methodology, appreciative inquiry, psychodynamic group understanding, positive psychology, NLP, the learning organization, process theory, group behavior, psychological safety or versatile, proactive and agile leadership.
We are two highly educated practical leaders from two different disciplines in the real world. We just need it to work for you!